Call 540 672 5671 |
Mon-Thur 8:30 am-5:30 pm; Fri 8:30-12:30 EST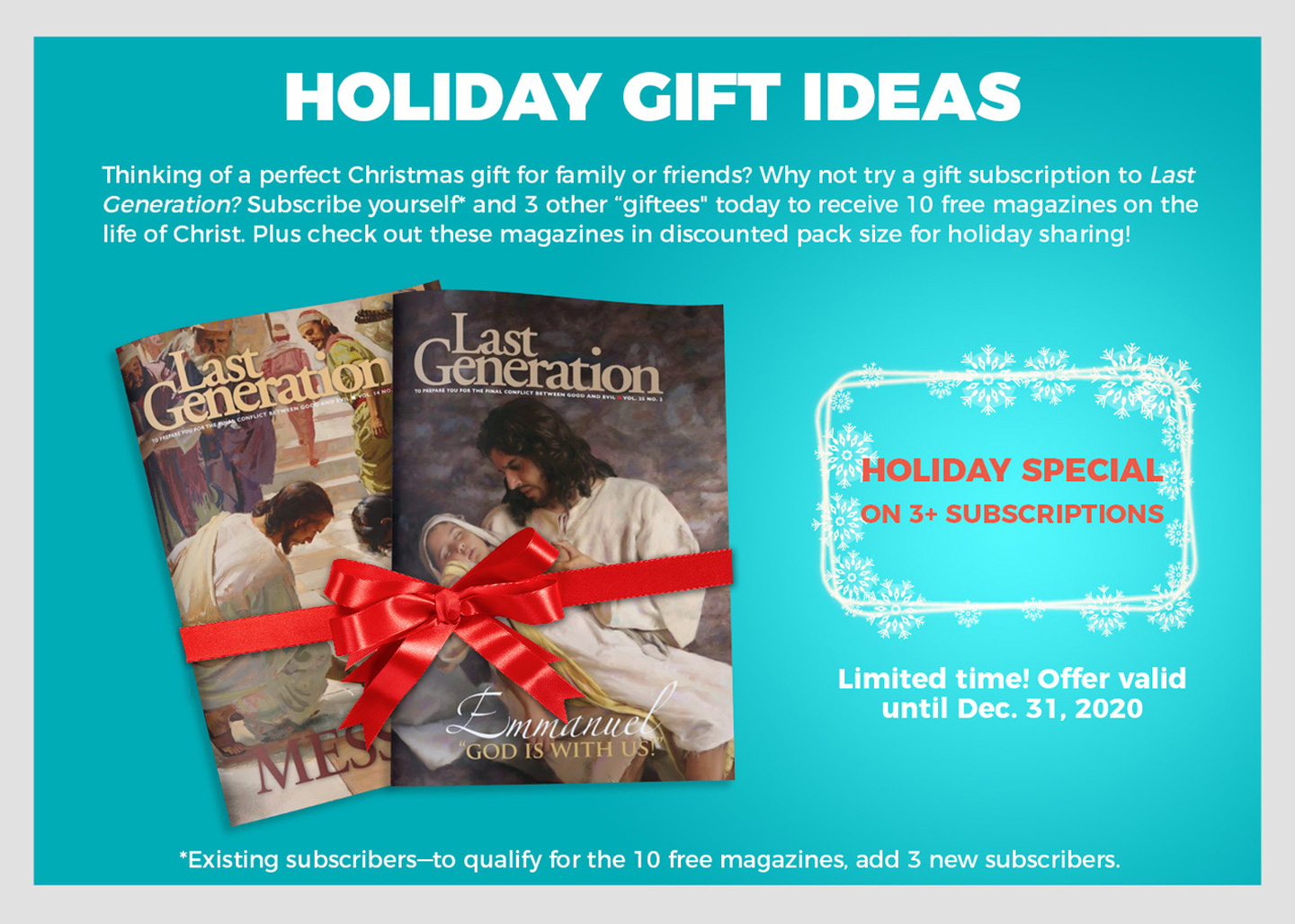 HOLIDAY SPECIAL!
Looking for the best Christmas gift to give someone you love?

How about sending them a 1-year subscription of truth-filled literature from

Last Generation

? Take advantage of our great holiday offer!

Subscribe today

plus add three new gift subscriptions and receive

10 complimentary magazines on the life of Christ

, which also would make great gift ideas! Put them into stockings or add them inside your other wrapped gifts for a spiritual touch.

 

We also have great holiday prices on

packs of our two specials on the life of Christ —

Messiah

and

Emmanuel

.

Each pack contains 25 magazines. The magazines feature short vignettes from the life of Christ penned by Ellen White. Each article is illustrated with beautiful pictures.

A truly beautiful and inspirational gift!

 

Limited time! Offer valid until Dec. 31, 2020.

 

*Existing subscribers - to qualify for 10 free magazines, add 3 new subscribers.